For more than a decade, researchers and child psychologists have stressed that high school schedules are set not in favor of teens' developing brains but in favor of their parents' work schedules. For this reason, many teenagers are chronically fatigued, overly stressed, and unable to concentrate in class. At Alpine Academy Utah, student schedules are planned with their needs in mind.

Rather than forcing students into classrooms five days a week from 7:00 AM to 3:00 PM, students are given a more stable schedule that works their daily needs into the equation. This includes time for chores, homework, social activities, and guided therapy. Taken together, this schedule is ideal for teens overcoming mental illness.
Approach to Student Success
The organization's program coordinators understand that teens have specific needs, especially when their working to overcome mental illness. Most of the students who come to stay and study with the program are well behind their peers in academic achievement and score above the cutoff point for clinical intervention.

Yet, rather than pathologizing teens, they work to improve their outcomes through a structured family-learning model. According to this approach, kids and teens learn best in a social setting that blends both socio-familial living with academic performance. In other words, students live with their peers and advisors in a small house of 8-10 students.

In the morning, they're given time to do chores and take care of daily household activities before they begin school. This creates a sense of shared living and community, which directly helps students overcome the challenges of integrating into and finding their place within a social role.
What Students Can Expect During Study Hours
From 9:00 on, students can expect a typical school day of 5 periods where they'll learn English, mathematics, science, and other mandatory subjects. Thanks to the relatively small size of the classrooms, though, students are given more individualized and hands-on attention that helps increase their performance within just a few months.

After class, students spend their evenings studying, doing group activities, and completing guided therapy with their advisors. However, school ends on Thursday, rather than Friday. They may then spend their weekends socializing with peers, going to the movies, enjoying planned events, and doing their household shopping.
This freedom allows the students time to develop outside of the classroom while also affording them a safer, healthier space where they can express their true selves. Within a single year of following this schedule, most students experience a 20-point drop in depression, a 0.3-point rise in their GPA, and an 88% mastery of core academic concepts.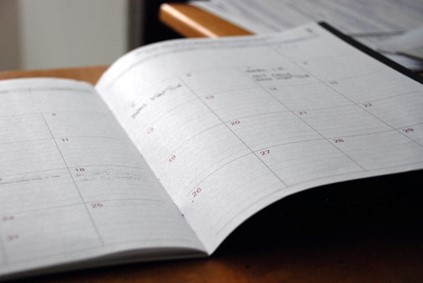 Final Thoughts
The counselors and teachers at Alpine understand that school and life are not separate for high school students, especially when they are overcoming depression, anxiety, behavioral problems, and other mental health issues. Rather than adding to their burden, the program works to incorporate healing interventions into all aspects of life. Their schedule is designed to improve outcomes both in and out of the classroom and their results speak for themselves.