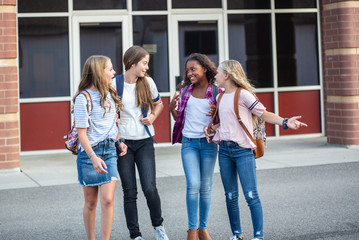 Alpine Academy in Utah reviews its feedback from students, their guardians, and staff consistently to ensure that its processes remain in line with helping teens of all walks of life receive comprehensive educational and therapeutic support.
At Alpine, the first priority is to make sure that families feel safe and comfortable knowing that their loved ones will be well cared for, listened to, and advocated for in an environment committed to positive change. A willingness to learn and dedication to refining our practices to best support our students and their families is a crucial part of this, and Alpine Academy in Utah reviews play a major role in our ability to provide the best curriculum, activities, and therapeutic services possible.
Now some may wonder, what exactly are common touchpoints in Alpine Academy in Utah reviews? Here, Alpine Academy explores a few topics often featured in feedback from its students, their families, and staff.
The Effectiveness of the Residential Model
Alpine Academy in Utah Reviews consistently speak to the effectiveness of the residential model for helping set students up for success. The residential model is known as one of the most unique elements of Alpine Academy's programming where the school focuses on psycho-educational skill development and clinical support in an environment meant to replicate real home life. Alpine acknowledges that it takes a village and finds that seamlessly replicating a family and community setting is ideal for helping students learn, live, recreate, and receive therapeutic services. Combined this allows students to build the skills to be successful at home.
Commitment to Diversity, Equity, and Inclusion
Alpine Academy in Utah reviews the importance of diversity, equity, and inclusion and finds that it is essential for helping students of all backgrounds and walks of life feel properly supported and advocated for. This commitment is frequently mentioned in Alpine Academy in Utah Reviews, where many parents speak to Alpine's ability to ensure that students feel accepted regardless of racial or ethnic background, sexual orientation, religion, cultural background, or gender identity. Alpine knows that DEI is crucial in the current social climate and is frequently consulting experts to make sure that its campus remains a safe, affirming, and therapeutic community. It is important that everyone is accepted!
Dedicated, Kind Staff
Alpine Academy's campus can only be as good as its staff and, luckily, Alpine is filled with educated, empathetic professionals who are truly dedicated to the students and their experiences. Alpine Academy in Utah reviews consistently mention just how above and beyond Alpine's staff go in an effort to help students feel at home. Alpine Academy realizes that its teachers are an essential part of the campus's environment and goes to great lengths to ensure that they are properly educated, trained, and committed to the growth and success of their students. Similarly, Alpine Academy's therapeutic professionals are positively mentioned in reviews as well, with many taking note of the staff's extensive knowledge in family therapy, individual therapy, equine therapy, and group therapy.
Access to Sports and Interesting Activities
Alpine maintains that access to sports and other activities are important for students for a variety of reasons. Alpine Academy in Utah reviews often note that the school shows a commitment to providing multiple ways for students to get moving and have fun on their academic journies. Alpine Academy provides access to a fitness and arts center great for skateboarding, running, and biking enthusiasts and an athletic field for those who enjoy being outdoors for recreation time. Alpine also features an athletics program for competitive play, physical fitness activities, yoga, and more, as well as intramural ultimate frisbee, volleyball, softball and basketball. Alpine Academy in Utah reviews note that access to sports and interesting activities is a highlight for students who enjoy having the opportunity to burn some energy, play an active role in maintaining their health, and connect with other students who share the same interests.
Exciting Adventure Trips
Alpine Academy in Utah reviews make note of the fact that Alpine takes full advantage of its location to feature a wide range of adventure trips for students. Adventure trips at Alpine include both day trips and overnight camping excursions where students are able to put the leadership and peer relations skills they have learned on full display, create lasting memories with friends, and feel challenged in new environments. For example, reviews commonly mention students' access to activities such as rock climbing, bouldering, hiking, water sports, fishing, rope courses, and ziplining.
Horses!
It is no surprise that the highlight of many students' experiences, evident from Alpine Academy in Utah reviews, is Alpine's equine program. Alpine Academy has fourteen horses on its campus that assist with equine therapy at the school. Alpine finds that horses are excellent for helping students reach their therapeutic goals, enjoy horseback riding, learn horse handling skills, and learn more about caring for a living creature. Alpine, therefore, empowers its students to take part in stall and corral maintenance, feeding, grooming, equipment use, and overall horse management. One of the reasons equine therapy sticks out as a common touchpoint in reviews is because it is seen as a unique way to reinforce essential skills while allowing students to have fun and enjoy new activities.
Why Are Reviews So Important to Alpine Academy?
Simply put, Alpine Academy enjoys reviewing feedback because it is pivotal to evaluating its processes and making sure that its processes are always in line with student success. The school takes feedback on the campus experience incredibly seriously in part because students do not have their families or friends from home to offer support and love in person. Therefore, staff must take on the role of reasonable authority figures that help students feel at home, supported, and protected as they explore a new environment and learn skills essential for their growth.
If you are interested in learning more about Alpine Academy, Alpine Academy in Utah reviews, the school's programming, or a variety of therapeutic insights from the Residential Treatment Center, tune in to AlpineAcademyUtah.com frequently for more information.