The ASPIRE model applied by Alpine Academy Utah is unique – they offer treatment to female students using a family-based approach using licensed residential treatment facilities in Utah. This organization provides a nurturing environment to those that attend which focus on strength building within each student.
Alpine Academy Utah Reviews Why They are Different
Alpine Therapeutic Schools doesn't just offer a therapeutic environment-they also provide comprehensive academic services tailored to help improve your student's confidence in the realm of academics and get them back on track not only in their home lives but for preparing for college as well.
The ASPIRE Model Explained
The ASPIRE model led by this organization is trauma-educated and uses individualized approaches to help ensure your child not only receives the best opportunities and outcomes possible, but also to provide your child a set of healthy behaviors to coexist in society as a successfully functioning young adult to be.
The Alpine Academy is a nationally certified Teaching-Family Model treatment program which replicates family, school, and community life to build the most well-rounded, self-sufficient students possible. The Teaching-Family Model has been scientifically proven and empirically tested, proving the program's effectiveness and viability.
ASPIRE stands for Alpine Student Preparation for Independence, Responsibility, and Education. Those enrolled in this program are still supervised as other students and are guided to focus on independent skill-building which has been highlighted within their personalized treatment plan.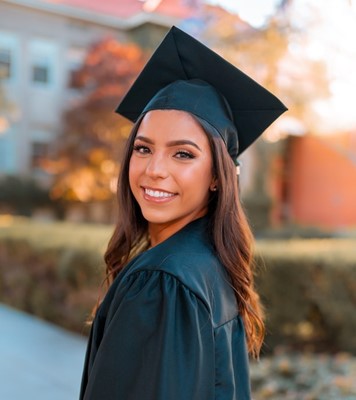 How The ASPIRE Model Helps Students
However, ASPIRE differs from what other homes have to offer students. Students enrolled in the ASPIRE program reside within a mock home which helps to prep students for adulthood. This program comes with a variety of focus areas and includes:
Initial and discharge life skills assessment
A comprehensive independent living curriculum
Weekly life skills group
Living space designed to replicate dormitory-style living
Increased focus on leadership, interpersonal relationships, and problem-solving skills
Education and career counseling
Self-directed and youth-driven daily schedule
Community resource education (when available)
In this program, ten spaces will be filled by students already attending Alpine and are transitioning from successful experiences in a regular home. Not only parents but the whole treatment team is involved in decision-making processes, and it has also been scientifically proven that there are therapeutic benefits that can be reaped by students using this approach.
Lessons that revolve around money or budgeting can help students prepare to be in control of their finances when they reach young adulthood. Cooking and food skills classes can help aid students in not only making healthier food choices in the present but ingrain these habits into their lifestyle so that eating and cooking healthy is second nature.
ASPIRE focuses on emulating a real-life adult environment to do the best job at training students how to be successful and happy in their future, regardless of what they decide to pursue. By majorly focusing on developing independent living skills, the individual needs of your child will be catered to and they will also learn to live by themselves, for themselves.