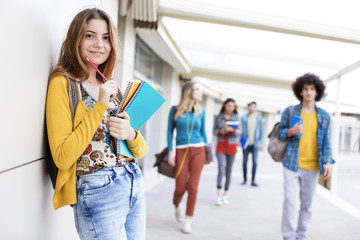 In today's landscape there have been many ongoing conversations on mental health, one of the most common being the methods and processes necessary to help teens and young people with intense therapeutic needs heal from trauma and forge a path to success. Organizations with vast experience handling the diverse needs of this demographic stand out as excellent resources for individuals looking to learn about the \ space for either personal reference or professional reasons.
Alpine Academy of Utah is a licensed residential treatment provider that specializes in helping teens learn important educational and emotional management skills through its family-style environment. Through a variety of resources that demystify processes of assisting teens as they work to improve their self-esteem, emotional management techniques, and more, Alpine Academy reviews pertinent topics within its field.
About Alpine Academy of Utah
Founded in 2001, Alpine Academy is a therapeutic school consisting of two properties, Lakeview Campus for male students and Mountain View Campus for females. Both of these properties are licensed residential treatment facilities certified as non-public schools. Alpine Academy in Utah specializes in serving young people aged 12-18 assisting them with managing symptoms associated with various issues such as depression, anxiety, relationship problems, poor self-esteem, trauma, internet/gaming/technology issues, attention deficits, personality disorders, and more.
Alpine Academy in Utah's Investments in Education
Alpine Academy's academic offerings are well regarded in the education and therapeutic service communities including features such as comprehensive course offerings, academic counseling from advisors, academic measures based on age, preferences, and length of stay, individualized support, and specialized supports in place for students with disabilities. Alpine Academy maintains an academic calendar of 210 instructional days versus the 180 in a traditional high school calendar. This offers students the attention, time, and space necessary for forming positive practices and empowers them to reinforce learning in their individual style. Academic success at Alpine is seen as a way to help students maintain progress in other areas of their lives and sets students on the path to continue the success they forge long after their time at the school
Recreation Opportunities
Alpine Academy recognizes that access to a variety of activities both enriches the therapy process and provides while providing students additional opportunities to learn. Alpine's treatment teams work with students in several different environments through recreation. Alpine's state of the art fitness and arts center provides access to sports such as basketball, ultimate frisbee, volleyball, and softball. Students are also encouraged to participate in horseback riding, swimming, golf, hiking, bowling, and volunteer activities with access within minutes of the campus. Alpine students are also free to enjoy additional recreational activities including museum visits, amusement park trips, concerts, county fairs, and more through nearby venues. Many experts have spoken to exercise's ability to help us maintain our mental and emotional health, and Alpine Academy puts these ideologies into action through a robust investment in these opportunities for young people.
What Sets Alpine Academy in Utah Apart
Alpine Academy in Utah sets itself apart from other programs through its innovative, empirically tested Teaching-Family Model that combines clinical therapy, comprehensive academic services, and residential treatment for a fully holistic therapeutic environment. Alpine Academy in Utah reviews its processes continuously to ensure that all of its staff are coordinating effective treatment for the students in which they serve. Notably, Alpine Academy utilizes a trauma-informed, strength-based, individualized approach that teaches students how to create and maintain healthy behaviors within settings that properly mirror their communities outside of the program such as school, family, and community life.
Alpine Academy in Utah Reviews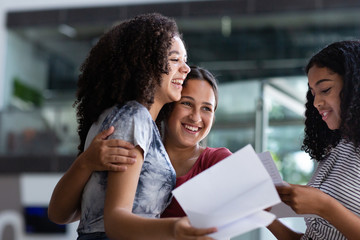 At Alpine Academy in Utah, complaints are few and far between. Families who have had their children attend the school maintain that the school is an excellent environment for students to learn important life skills, build emotional intelligence, and attend school in a healthy, empathic, and therapeutic setting. One of the most common takeaways from the school is how tirelessly the staff works to ensure that students are progressing on a personal, individualized level. Frequently, reviews point to the residential treatment environment and the Teaching-Family Model's ability to help students find ways to interact with and contribute to their communities
Alpine Academy in Utah takes complaints and concerns visitors may have to hone its practices and properly provide the individualized experience for which it has become known. Alpine Academy reviews consistently note how the kind staff and administration team, combination of effective therapeutic services, and dedication to quality care combine to make a school that stands out when compared to others within the residential treatment industry. At Alpine Academy, complaints students may have before attending such as that they will not have any friends, will not have fun throughout treatment and school, or that they will not learn anything valuable to their experience outside of Alpine are met with patience. Students soon discover that their concerns, while valid, have already been addressed the community. The processes in place innovate residential treatment, therapeutic services, and educational resources to empower students to form and maintain strong bonds throughout their stay.
More from Alpine Academy in Utah
Alpine Academy in Utah recognizes that, despite the increasing popularity of residential treatment and Teaching Family Models, many families are unaware of the services provided to struggling teens and the conversations currently defining innovation and evolution within the industry. To this point, Alpine Academy in Utah reviews many pertinent topics within its areas of expertise both as a means to help others grow their understanding of methodologies and to ensure that it is frequently innovating its best practices and services.
Alpine Academy notes that complaints and concerns within the industry are typically a result of individuals not having a clear picture of the therapeutic processes employed at residential treatment facilities. Alpine hopes to demystify core concepts of the space through a collection of high-level resources that properly explore therapeutic services, residential treatment, academics, and emotional and mental health. Future posts from Alpine Academy in Utah will review concepts such as skills taught through equine therapy, what residential treatment models teach young people about community building, and how comprehensive course offerings inspire students empower children to learn.
Are you interested in learning more about therapeutic services, residential treatment, the Teaching-Family Model, and more from an industry professional such as Alpine Academy in Utah? Check this website frequently for more updates, insights, and information from Alpine.