Teenagers experiencing anxiety, depression, ADD, or low self-esteem may struggle to find success in traditional academic environments. However, there is hope. Alpine Academy is a residential therapeutic education facility based in Utah that helps teens overcome such issues and achieve success, within, and beyond, the classroom.

Below, a look inside what prospective students and families can expect at Alpine Academy Utah.
Prospective Students
Alpine Academy is a residential program that offers personalized education in a small classroom setting for teenagers in grades 7-12 (usually ages 12-18) with therapeutic needs. It boasts two campuses: the Mountain View Campus for female students in Erda, and the Lakeview Campus for male students in Tooele.

The school assists individuals with depression, anxiety, attention deficit, executive disfunction, Autism, low self-esteem, a history of trauma, relationship issues, technology misuse, identify exploration and other types of inward strife.

They are dedicated to improving the behaviors that can arise from these diagnoses, such as anger, substance use, risky sexual activity, suicidal ideation, self-harm, social withdrawal, dishonesty, and poor academic performance. Additionally, addiction, defiance, and discontinuation of enjoyable activities, among others are addressed.
Benefits of Attending
The program offers individualized therapy that can help treat these conditions mentioned above.

Teachers are dual certified in both their area of study and special education, and the residential staff is licensed in evidence-based modalities. Their therapists are highly rated, with positive student and parent feedback. Students benefit from the peaceful mountain atmosphere and top-notch education, in addition to the therapeutic activities and individualized treatment plans.

The school's education model adheres to Utah's Common Core Standards, with small class sizes maintained to support individual, specialized learning journeys. The school emphasizes both academic achievement and community connections, encouraging each student's success, self-esteem, and self-sufficiency with an eye toward higher education as the natural next step.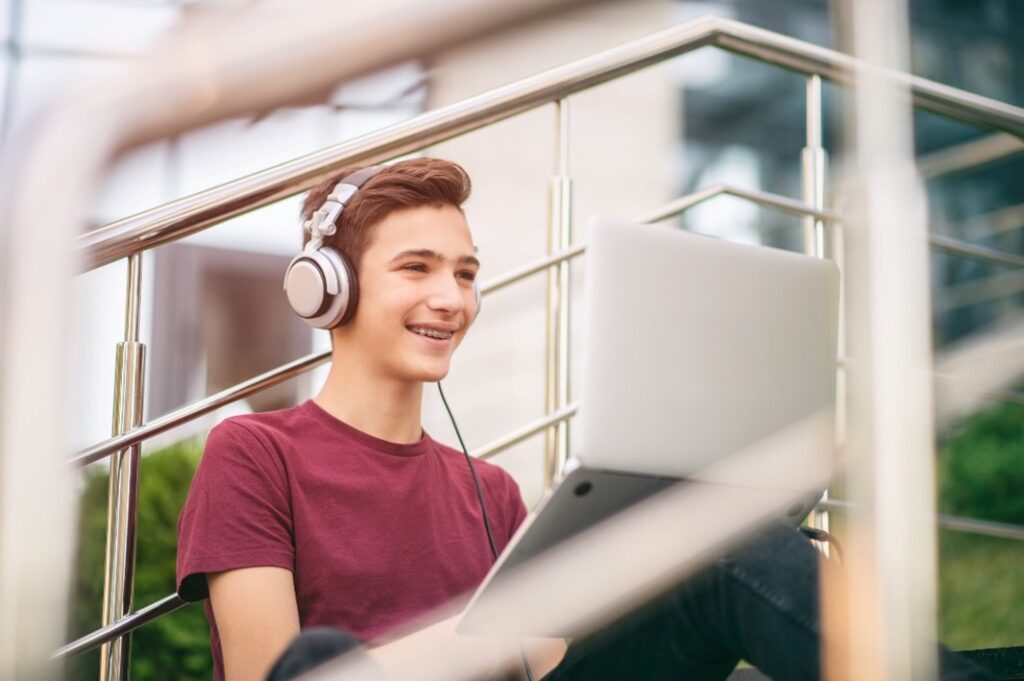 The Life of a Student
Students attend regular classes Monday through Thursday from 8 AM to 2:40 PM. From 3 to 4:30 PM they participate in group therapy or events, such as intramural sports, relationship group, or study hour. 4:30 – 6 PM is free time to do check-ins, watch TV, read, exercise, play games, and prepare for dinner. From 6 – 7:30 PM, students eat dinner then complete their assigned household chores, such as vacuuming or washing dishes. 7:30 PM is a family meeting for residents, followed by more free time. There is an extended bedtime of 8:30 – 10 PM to allow for winddown activities and showering.

Fridays are more specialized, though still highly structured. From 9 AM to 12 PM are student rotations, five classes of interesting subjects not normally covered in class that might help them make more meaningful connections to the material. These sessions also help with college prep. Later in the day, students can participate in two-hour clubs that allow for a more "traditional" academic experience: yearbook, music, horsemanship, etc. The rest of the day continues as other weekdays.

Weekends have less structure (though still a schedule) and vary depending on which house the student lives in. Activities include exercise and day trips to special activities like festivals, craft shows, theater, painting, or the park. Larger chores will be tackled, and every house plans a privilege activity (ice cream, manicures, arcade outings) for students who have performed exceptionally well that week.
In Conclusion
In 2021, Alpine Academy received the prestigious Cognia School of Distinction Award in education, the only residential treatment facility to receive this honor ever. It is one of 80 out of 36,000 competing schools to be honored. With this best-in-class education and thoughtful treatment schedule, students are given a pathway to hope and success.